Donation to the Hallstadt Fire Department
Michelin hands over large mobile fan to Hallstadt fire department.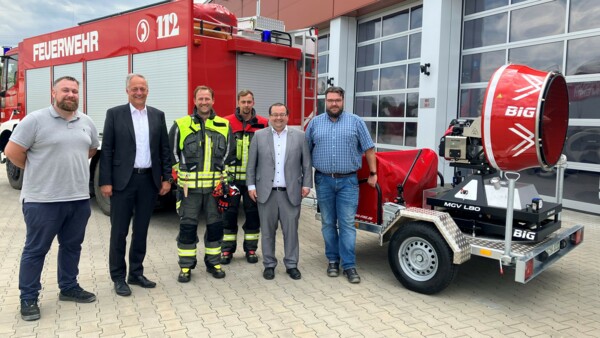 Since the Cleantech Innovation Park on the former Michelin site still has large halls, but no longer has its own site fire brigade, a large mobile fan was still purchased from Michelin as part of the fire protection requirements.
In order to be able to use this device for other large-scale operations outside the Cleantech Innovation Park site, Michelin donated the fan to the Hallstadt fire department on Tuesday, 31 May 2022. It is mainly used to remove smoke from large warehouses and is generally used for fires in industrial buildings or underground car parks.