MINT-Day at the Cleantech Innovation Park
Young people are engaged in e-mobility.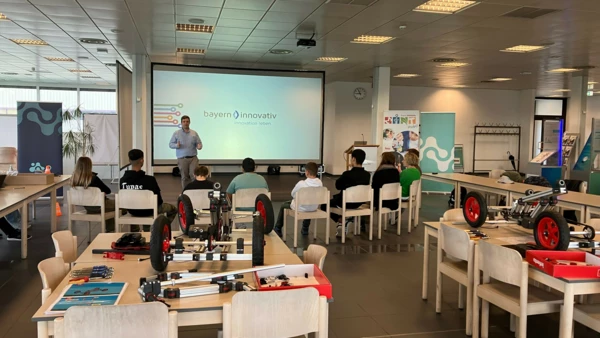 Getting young people excited about topics such as mathematics, computer science, natural sciences or technology and thus counteracting the shortage of skilled workers: These are the goals of the MINT-Days. The Cleantech Innovation Park welcomed four school classes to the grounds for this multi-day event in the last week of October. The cooperation project was initiated by Bosch, Brose Group, Michelin and the Bamberg district education office.

In three different workshops, each supervised by one of the companies, the young people were able to put their creativity and inventiveness to the test. Whether trying out a circuit with electric switching, assembling a gearbox or building an e-scooter - the topic of mobility played a central role in the workshops. However, the students were not left entirely to their own devices: the companies' trainees were on hand to answer any questions they might have.

Many thanks to the companies for the exciting workshop topics and many thanks to the participants for the great interest.