1st Cleantech Innovation Summit
CO2-neutral value creation: Cleantech Innovation Park invites to a kick-off event.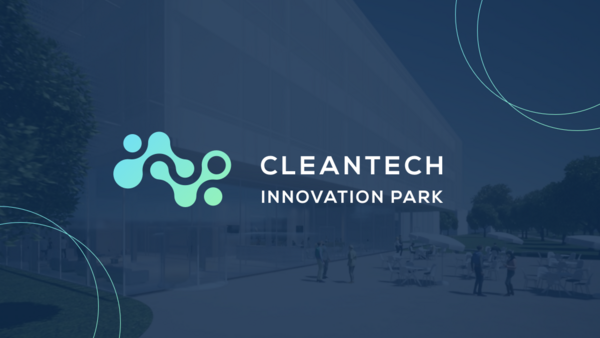 At the Cleantech Innovation Park in Hallstadt, the first event is on the agenda: the Cleantech Innovation Summit. The virtual event will take place on 23 February from 9 am. On this day, everything revolves around CO2-neutral value creation - a topic that is becoming increasingly important in times of scarce raw materials and increasingly networked production processes.
Science and practice closely connected
The organisers of Bayern Innovativ and Cleantech Innovation Park GmbH have been able to attract renowned speakers from business and science for the event. They include Ute Schmid, Professor of Cognitive Systems at the Faculty of Business Informatics and Applied Informatics at Otto Friedrich University in Bamberg, and Michael Danzer, Professor at the Bavarian Battery Centre BayBatt in Bayreuth. Practical impulses will be given, for example, by the Schaeffler Innovation Lab: Bernhard Seiler, COO in the E-Mobility division, will outline Schaeffler's path towards the ultra-efficient factory in his presentation. The event will be moderated by Petra Bindl, known among others for her work at ZDF, Sky and Eurosport. She will welcome all the speakers in Hallstadt. From there, the event with lectures, panel discussions and workshops will be broadcast live on the internet.
Advancing future issues together
"We would have loved to welcome the guests directly at our park, but due to Corona and the current construction work, this is unfortunately not yet possible," says Peter Keller, Managing Director of Cleantech Innovation Park GmbH. "Nevertheless, we are pleased that it is finally getting underway - and that we are bringing together many partners from business and research to discuss the so important topic of CO2 neutrality in production." One of the goals of the Cleantech Innovation Park is to make an important contribution to decarbonization in line with the Paris Climate Agreement. In the future, actors from different disciplines will come together in the park to conduct joint research on this and other future topics. However, the Cleantech Innovation Park does not only want to address companies and research institutions from the region: The organizers will also invite three school classes in the run-up to the Cleantech Innovation Summit. "The opinion of the schoolchildren is very important to us; after all, the Innovation Park should also become an attractive place for education and exchange. That's why we want to reach younger target groups with our topics right from the start and get them excited about development in the technical environment," says Christoph Heinen, Technology Transfer Manager at Bayern Innovativ GmbH.