The deconstruction continues to progress
Before the new can emerge, the old must be dismantled.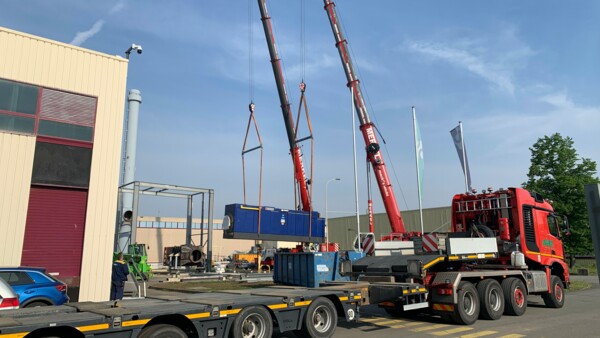 In addition to the buildings that have to be demolished to make room for the future buildings, the original output of the boiler house is no longer needed to the same extent. For this reason, a combined heat and power turbine including housing was dismantled and handed over to a new owner. It will be rebuilt at a new location. We are very pleased about this sustainable solution.
Current impressions of the site